SafeVision Training
Most drilling problems can be avoided by keeping the pressure inside the wellbore within what is called the mud weight window. On one hand the knowledge of the pore, collapse or fracture pressures can be estimated with some degree of accuracy; on the other hand knowing the pressure profile inside the wellbore is not an easy task.
In the past wells were drilled with a very comfortable mud weight window, which led to many assumptions and generalizations. Often very little attention was paid to the many subtle pressure relationships inside the wellbore. Knowledge of the mud weight at surface was deemed enough.
With wells being drilled in more challenging environments, the mud weight window has been reduced significantly. For most wells being drilled today it is critical to know, as accurately as possible, the pressure along the entire annulus. This level of complexity now forces us to look beyond what can be done with rules of thumb or by hand calculations.
SafeVision In-Depth Video Series
In order to help drilling personnel understand the consequences of routine drilling and well control operations on downhole conditions, SafeKick has developed a series of short tutorials. Please watch the Introduction first and the others can be watched in any order desired.
Fundamentals and Basic Concepts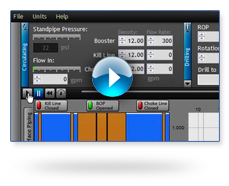 Introduction to SafeVision
This tutorial introduces the features on the main display of the SafeVision software.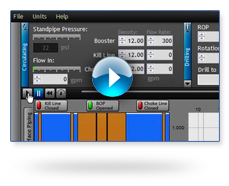 Hydrostatic Pressure
This video explains the relationship between hydrostatic pressure and equivalent mud weight.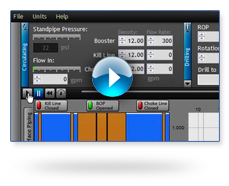 Effect of Fluid in Movement, Friction
This video clarifies the effects of friction on pressure calculations within a well.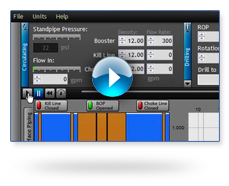 Effect of Application of Surface Pressure
This video explains how increasing pressure in various ways on a well can produce different outcomes.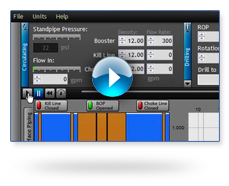 Effect of Fluid Compressibility
This video explains how different fluids behave under an increased compression.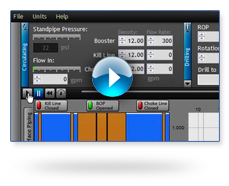 Effect of Temperature
This video explains how temperature can affect mud density.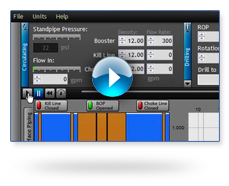 Effect of Pipe Rotation
This video explains how drillstring rotation affects pressures downhole.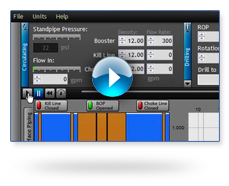 Effect of Pipe Movement on Downhole Pressures
This videos explains how the movement of pipes inside the annulus can affect the downhole pressures.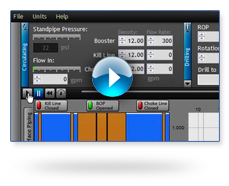 Effect of Density Variation on Downhole Pressures
This videos shows the importance of being aware of variations of density and their effect on the downhole pressures.